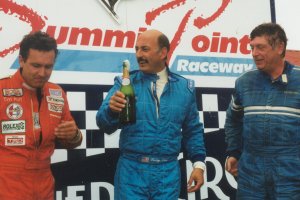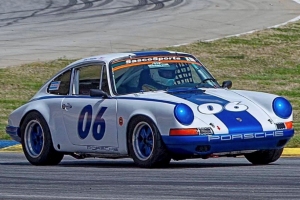 Skott started racing in the mid 1980's with PCA and quickly joined HSR and SVRA, Racing for about 35 years and attending numerous drivers' schools, he started with Formula Fords and then to production Porsches, which is all he has driven since.
In 2000 and 2001, Skott drove in the Rolex 24 Hour at Daytona but his favorite tracks are the "real" road tracks like Watkins Glen, VIR, COTA, Road America and Mid-Ohio (where he is pictured here with Bobby Rahal).

Skott's favorite memories are of the extraordinary people that he has met at the track. Experiencing fires and broken bones, he is always proud of the track workers and staff for their care and professionalism.
In addition to receiving the 2019 Driver of the Year Award, some of Skott's championships include 2018 and 2019 SVRA 2nd Place Overall Enduro Series, 2019 SVRA Overall Sprint Champion.