SVRA Hall of Fame
Hall of Fame | Driver of the Year
The SVRA Hall of Fame was established in 2012 by President and CEO, Tony Parella, as a way of recognizing individual members whose commitment and dedication over the years has made the organization what it is today. Nominations for the Hall of fame can be made by any SVRA member and should be sent to Kim Hoxie via email to kim@svra.com. The induction of Hall of Fame honorees is done at the annual SVRA Awards Banquet.
THE CLASS OF 2012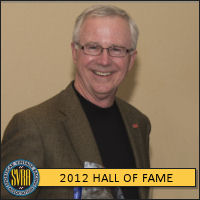 Ford Heacock III
Throughout his life Ford has always been a serious automobile enthusiast. A native of Sebring, FL, Heacock's family was involved in the early years of the international endurance races conducted at the local airport. His grandfather (Ford Sr.) was the first chairman of the Sebring 12 Hours of Endurance and is a member of the Sebring International Raceway Hall of Fame. Retuning to Sebring after college, Heacock renewed his interest in automobiles and organized the first Vintage racing event in this country as part of the 1976 Sebring 12 hour endurance race. In 1981, he founded the Southeast Vintage Racing Association which later became the Sportscar Vintage Racing Association. A year later Heacock started Vintage Motorsport magazine as the nation's first publication devoted to Vintage Racing. In addition to his duties as President of Heacock Classic Insurance, he finds time to organize the annual Lake Mirror Classic Auto Festival in Lakeland Florida; is active in many community organizations; and recently completed the restoration of a 1953 Jaguar XK120.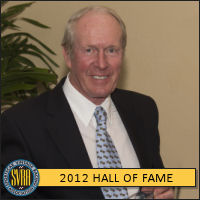 Ed Swart
Swart, like Heacock, has been involved with automobiles his entire life. A native of the Netherlands, the Swart family ran a successful Fiat & Lancia dealership in The Hague from 1921-1979. Ed began competing in rallies and go-kart events in the mid 50's, and entered his first sports car race at the Zandvoort circuit in 1961. The family's business ties resulted in Swart competing almost exclusively in Fiat-Abarths and he was selected to drive for Abarth factory team in 1965. Business commitments forced Swart to retire from professional racing in 1971. Ed then became involved in race event organization serving as Clerk of the Course (Chief Steward) at Zandvoort for many years. He started Vintage racing in 1975 driving a Ferrari 250 SWB at many of the early European Vintage events. In the 1990's Swart immigrated to the United States and began to compete in a Lola T400, a Formula 5000 car on both the East and West coasts in 1996. In 1999 he started his own Vintage Racing organization, HSR-West, which now boasts over 600 active members. HSR-West was acquired by SVRA in 2012 and Swart continues as the organization's Director.
THE CLASS OF 2013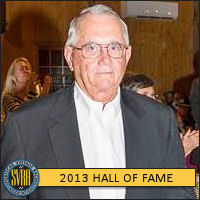 Mike Swain
Like his friend and contemporary, Ford Heacock, Mike has been active in SVRA since the early 1980s. He has practiced law, primarily in the Sebring Florida area, since 1966 and has been (and still is) active in several professional organizations. Swain was a member, then chairman of the Sebring Airport Authority and served as the Race Chairman for the Sebring 12 hour several times when the Authority conducted that event. Currently he is a member and past president of the Board of Directors for the Sebring 12 Hours Hall of Fame. Lastly, Mike served as SVRA's Chief Grid Marshall for 25 years and was involved in the organization and implementation of the SVRA races in the Bahamas from 1986 – 1990.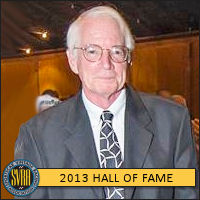 Peter McLaughlin
Peter's involvement with SVRA began in 1995 racing a Lotus 7 at the Mid-Ohio Sports Car Course. He purchased the organization in 1997 and merged it with rival Vintage organization, HSR, in 2002. The SVRA-HSR alliance was ultimately dissolved in 2010 with McLaughlin again purchasing SVRA in 2011. Besides his involvement in several civic and cultural organizations, Peter was a founding member, benefactor, and served on Board of Directors for the International Motor Racing Research Center in Watkins Glen. Along with his many contributions and dedication to SVRA McLaughlin has competed in open wheel cars ranging from a Formula Ford to a Formula 1 car as well as closed wheel cars that ranged from a Austin Healy "Sebring" Sprite to an IMSA GTP car.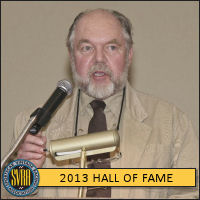 Bob Williams
SVRA's long time "Chief of Tech," Bob, was the final inductee of the Class of 2013 award winners. Bob's tenure with SVRA began at the Summit Point event in August of 1987. Proving to be a quick study, Williams served as interim chief of the tech crew one month later at SVRA's prestigious U.S. Vintage Grand Prix at Watkins Glen. He has been responsible for the recruitment and training of the organization's well respected Safety and Technical Inspection staff, which is considered by many to be the benchmark for American Vintage racing organizations. Bob also has played a key role in the success of Watkins Glen Grand Prix Festival since 1992 by organizing and conducting the reenactments of the original tech inspections conducted at the legendary Smalley's Garage and parade laps by 150+ SVRA competitors driving the original 6.6 mile street circuit, site of the first post WW II sports car race in 1948.
THE CLASS OF 2014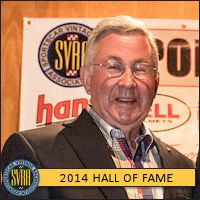 Robert Pass
Bob started playing with cars from just about the day he was born. His passion for automobiles started with his first car, a 1956 MGA, and grew from there. While attending college he joined the Ilini Sports Car Club and the die was cast.
After graduation and marriage he started attending classic car auctions on weekends doing a little buying and selling. He soon realized he had no way of getting cars to and from these events other than drive them, so he invented a way to get the job done safely in enclosed car haulers. In 1970, his company, Passport Transport, was born.
The racing bug bit in the mid 70's when he decided to go SCCA racing. He raced a variety of cars, his favorite being a 944 Porsche. As the business grew, customers started calling to ship their cars to "vintage races" where the trucks would stay for the weekend and put up a tent to display the cars. Bob decided to check out one of these events and that was all it took, he was hooked. One of his first events was the Bahamas race in 1983, in his Porsche 356 cabriolet. He raced everything from a Camaro, to Formula Cars, Stock Cars,and sports racers. His favorite was his beloved Alfa GTA Jr where he was always dicing for a Top 3 overall finish. He was named SVRA Driver of the Year in 1990.
In 1991, the then owner of SVRA, Alex Quattlebaum, wanted someone else to take over the helm, Bob and several others stepped in to purchase SVRA and build it into a strong entity with an impressive schedule and a consistently large turnout of racers. Countless hours were spent working to keep SVRA alive, growing, and laying the groundwork for success. The groundwork established and is a major reason it continues to be a success today. The race weekends safe, well attended, and most of all, fun. The parties were talked about and there was always a bit of practical joking going on too. However, Bob and his partners at SVRA were serious about getting things right with the organization: stabilizing it, then growing it, getting members involved, and paving the way for big things to come.
His passion for vintage racing soon became a family affair and his son and daughter, Robyn both started racing. Many race weekends this Dad, son and daughter were on the track together leading the way in Group 1. When the SVRA needed help in the office, he sent Robyn to FL "on loan" from her current job at Passport, she ended up working for the SVRA for 4 years. His wife Marcia also joined in on the fun, entertaining and feeding practically everyone in the paddock with her fabulous cooking.
Bob retired from racing in 2000, the same year he sold Passport Transport to FedEx. He still plays with cars, particularly the big classics from the 30's, serves as the President of the Auburn Cord Duesenberg Museum and is involved in several other charitable organizations. He is a fixture on the classic car show circuit– Pebble Beach, Amelia Island, Meadowbrook, and usually comes home with many trophies and awards.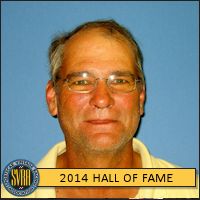 West Clapp
West was born in Anderson, SC in January 1954. He has 2 sons, Jacob and Jeffrey, who are both serving in the US Army. Jacob is a Staff Sergeant in the Army Corp of Engineers with a wonderful wife, Lisa, and a beautiful granddaughter, Eva. Jeffrey is a Sergeant who flies the drones and is married to Chelsea.
In the late 1970's he was a civil engineer for City of New Port Richey, FL Shortly after his parents opened a Florida Shades store, a wholesale manufacturer of window treatments, in Pensacola, FL, where West soon became the manager. At the same time he was working evenings as a scuba instructor, which grew into a full time position after he left Florida Shades. As part of this job he traveled all over the world conducting scuba diving classes and trips.
In March 1994 he went to the Daytona 24 hr race and met Mike Swain along with several other owners of SVRA. Soon after he started working with Mike with SVRA on the false grid. When Mike Swain "retired" West took over and became SVRA's Paddock and Grid Marshal, a position he held until the beginning of 2014.
West lost his long courageous battle with cancer in May 2015. West was key member of the SVRA team for decades, and a friend and asset to all vintage racers.
THE CLASS OF 2016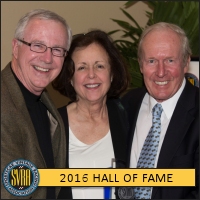 Joni Phillips Lefter (pictured with Ford Heacock and Ed Swart)
Joni has been involved with SVRA since its inception. At the time, she was married to Bob Phillips and was actively involved in doing rallies and autocrosses in Tampa Florida with Joe and Carol Pendergast. They were part of a group that ventured to Sebring International where they met Ford Heacock and the rest is history.
Joni shortly became the Chief of Timing and Scoring, a job she held for nearly 30 years. Her "Tini timing team" (as they called themselves because of their love for martinis) consisted of Neil Harmon, John Mitchell and Margaret Mitchell. They were the best in the business and they had a ton of fun!