SVRA Hall of Fame
Hall of Fame | Driver of the Year
The SVRA Hall of Fame was established in 2012 by President and CEO, Tony Parella, as a way of recognizing individual members whose commitment and dedication over the years has made the organization what it is today. Nominations for the Hall of fame can be made by any SVRA member and should be sent to Kim Hoxie via email to kim@svra.com. The induction of Hall of Fame honorees is done at the annual SVRA Awards Banquet.
THE CLASS OF 2012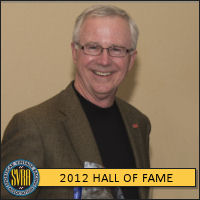 Ford Heacock III
Throughout his life Ford has always been a serious automobile enthusiast. A native of Sebring, FL, Heacock's family was involved in the early years of the international endurance races conducted at the local airport. His grandfather (Ford Sr.) was the first chairman of the Sebring 12 Hours of Endurance and is a member of the Sebring International Raceway Hall of Fame. Retuning to Sebring after college, Heacock renewed his interest in automobiles and organized the first Vintage racing event in this country as part of the 1976 Sebring 12 hour endurance race. In 1981, he founded the Southeast Vintage Racing Association which later became the Sportscar Vintage Racing Association. A year later Heacock started Vintage Motorsport magazine as the nation's first publication devoted to Vintage Racing. In addition to his duties as President of Heacock Classic Insurance, he finds time to organize the annual Lake Mirror Classic Auto Festival in Lakeland Florida; is active in many community organizations; and recently completed the restoration of a 1953 Jaguar XK120.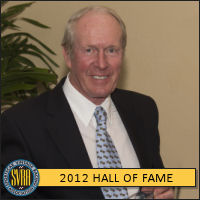 Ed Swart
Swart, like Heacock, has been involved with automobiles his entire life. A native of the Netherlands, the Swart family ran a successful Fiat & Lancia dealership in The Hague from 1921-1979. Ed began competing in rallies and go-kart events in the mid 50's, and entered his first sports car race at the Zandvoort circuit in 1961. The family's business ties resulted in Swart competing almost exclusively in Fiat-Abarths and he was selected to drive for Abarth factory team in 1965. Business commitments forced Swart to retire from professional racing in 1971. Ed then became involved in race event organization serving as Clerk of the Course (Chief Steward) at Zandvoort for many years. He started Vintage racing in 1975 driving a Ferrari 250 SWB at many of the early European Vintage events. In the 1990's Swart immigrated to the United States and began to compete in a Lola T400, a Formula 5000 car on both the East and West coasts in 1996. In 1999 he started his own Vintage Racing organization, HSR-West, which now boasts over 600 active members. HSR-West was acquired by SVRA in 2012 and Swart continues as the organization's Director.
THE CLASS OF 2013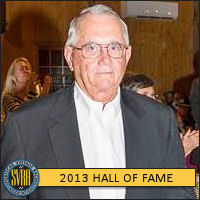 Mike Swain
Like his friend and contemporary, Ford Heacock, Mike has been active in SVRA since the early 1980s. He has practiced law, primarily in the Sebring Florida area, since 1966 and has been (and still is) active in several professional organizations. Swain was a member, then chairman of the Sebring Airport Authority and served as the Race Chairman for the Sebring 12 hour several times when the Authority conducted that event. Currently he is a member and past president of the Board of Directors for the Sebring 12 Hours Hall of Fame. Lastly, Mike served as SVRA's Chief Grid Marshall for 25 years and was involved in the organization and implementation of the SVRA races in the Bahamas from 1986 – 1990.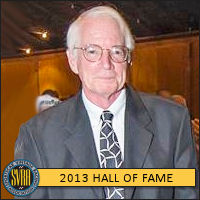 Peter McLaughlin
Peter's involvement with SVRA began in 1995 racing a Lotus 7 at the Mid-Ohio Sports Car Course. He purchased the organization in 1997 and merged it with rival Vintage organization, HSR, in 2002. The SVRA-HSR alliance was ultimately dissolved in 2010 with McLaughlin again purchasing SVRA in 2011. Besides his involvement in several civic and cultural organizations, Peter was a founding member, benefactor, and served on Board of Directors for the International Motor Racing Research Center in Watkins Glen. Along with his many contributions and dedication to SVRA McLaughlin has competed in open wheel cars ranging from a Formula Ford to a Formula 1 car as well as closed wheel cars that ranged from a Austin Healy "Sebring" Sprite to an IMSA GTP car.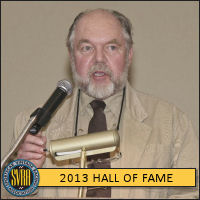 Bob Williams
SVRA's long time "Chief of Tech," Bob, was the final inductee of the Class of 2013 award winners. Bob's tenure with SVRA began at the Summit Point event in August of 1987. Proving to be a quick study, Williams served as interim chief of the tech crew one month later at SVRA's prestigious U.S. Vintage Grand Prix at Watkins Glen. He has been responsible for the recruitment and training of the organization's well respected Safety and Technical Inspection staff, which is considered by many to be the benchmark for American Vintage racing organizations. Bob also has played a key role in the success of Watkins Glen Grand Prix Festival since 1992 by organizing and conducting the reenactments of the original tech inspections conducted at the legendary Smalley's Garage and parade laps by 150+ SVRA competitors driving the original 6.6 mile street circuit, site of the first post WW II sports car race in 1948.
THE CLASS OF 2014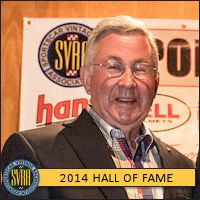 Robert Pass
Bob started playing with cars from just about the day he was born. His passion for automobiles started with his first car, a 1956 MGA, and grew from there. While attending college he joined the Ilini Sports Car Club and the die was cast.
After graduation and marriage he started attending classic car auctions on weekends doing a little buying and selling. He soon realized he had no way of getting cars to and from these events other than drive them, so he invented a way to get the job done safely in enclosed car haulers. In 1970, his company, Passport Transport, was born.
The racing bug bit in the mid 70's when he decided to go SCCA racing. He raced a variety of cars, his favorite being a 944 Porsche. As the business grew, customers started calling to ship their cars to "vintage races" where the trucks would stay for the weekend and put up a tent to display the cars. Bob decided to check out one of these events and that was all it took, he was hooked. One of his first events was the Bahamas race in 1983, in his Porsche 356 cabriolet. He raced everything from a Camaro, to Formula Cars, Stock Cars,and sports racers. His favorite was his beloved Alfa GTA Jr where he was always dicing for a Top 3 overall finish. He was named SVRA Driver of the Year in 1990.
In 1991, the then owner of SVRA, Alex Quattlebaum, wanted someone else to take over the helm, Bob and several others stepped in to purchase SVRA and build it into a strong entity with an impressive schedule and a consistently large turnout of racers. Countless hours were spent working to keep SVRA alive, growing, and laying the groundwork for success. The groundwork established and is a major reason it continues to be a success today. The race weekends safe, well attended, and most of all, fun. The parties were talked about and there was always a bit of practical joking going on too. However, Bob and his partners at SVRA were serious about getting things right with the organization: stabilizing it, then growing it, getting members involved, and paving the way for big things to come.
His passion for vintage racing soon became a family affair and his son and daughter, Robyn both started racing. Many race weekends this Dad, son and daughter were on the track together leading the way in Group 1. When the SVRA needed help in the office, he sent Robyn to FL "on loan" from her current job at Passport, she ended up working for the SVRA for 4 years. His wife Marcia also joined in on the fun, entertaining and feeding practically everyone in the paddock with her fabulous cooking.
Bob retired from racing in 2000, the same year he sold Passport Transport to FedEx. He still plays with cars, particularly the big classics from the 30's, serves as the President of the Auburn Cord Duesenberg Museum and is involved in several other charitable organizations. He is a fixture on the classic car show circuit– Pebble Beach, Amelia Island, Meadowbrook, and usually comes home with many trophies and awards.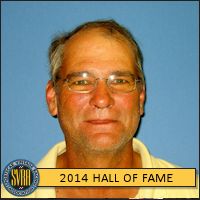 West Clapp
West was born in Anderson, SC in January 1954. He has 2 sons, Jacob and Jeffrey, who are both serving in the US Army. Jacob is a Staff Sergeant in the Army Corp of Engineers with a wonderful wife, Lisa, and a beautiful granddaughter, Eva. Jeffrey is a Sergeant who flies the drones and is married to Chelsea.
In the late 1970's he was a civil engineer for City of New Port Richey, FL Shortly after his parents opened a Florida Shades store, a wholesale manufacturer of window treatments, in Pensacola, FL, where West soon became the manager. At the same time he was working evenings as a scuba instructor, which grew into a full time position after he left Florida Shades. As part of this job he traveled all over the world conducting scuba diving classes and trips.
In March 1994 he went to the Daytona 24 hr race and met Mike Swain along with several other owners of SVRA. Soon after he started working with Mike with SVRA on the false grid. When Mike Swain "retired" West took over and became SVRA's Paddock and Grid Marshal, a position he held until the beginning of 2014.
West lost his long courageous battle with cancer in May 2015. West was key member of the SVRA team for decades, and a friend and asset to all vintage racers.
THE CLASS OF 2016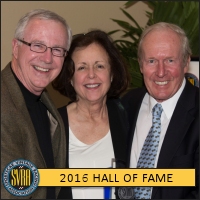 Joni Phillips Lefter (pictured with Ford Heacock and Ed Swart)
Joni has been involved with SVRA since its inception. At the time, she was married to Bob Phillips and was actively involved in doing rallies and autocrosses in Tampa Florida with Joe and Carol Pendergast. They were part of a group that ventured to Sebring International where they met Ford Heacock and the rest is history.
Joni shortly became the Chief of Timing and Scoring, a job she held for nearly 30 years. Her "Tini timing team" (as they called themselves because of their love for martinis) consisted of Neil Harmon, John Mitchell and Margaret Mitchell. They were the best in the business and they had a ton of fun!
THE CLASS OF 2017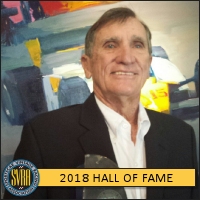 Ross Bremer
Ross has been an ambassador for vintage racing ever since he returned to competition in 1991. He has long embodied the spirit of vintage racing and honored its mantra: Safe, Fair & Fun (with perhaps a little "Fast" thrown in).
His love of the sport and the automobile dates back to the early 1950's when he scrounged his first old car (a Ford Model T), hot rodded it, and drove it hard on the Jacksonville, Florida beaches well before he had a driver's license. He immersed himself in rebuilding, remodeling, and perfecting the speed of all the cars he gathered through the years, especially the vintage English Fords he happily campaigned for over 25 years with SVRA.
But besides the cars and competitive nature, Ross also brought with him the heart of a cheerleader and a sharing spirit. Upon joining SVRA, he immediately volunteered to mentor many other amateur mechanics to prepare their cars and shared his knowledge (and often, car parts) for the Anglias, Cortinas, and Escorts that he so loved, with many of the other enthusiasts of the brand in the USA and abroad. Being a former FIA Endurance and SCCA racer, he also served as an SVRA "Big Brother" or mentor to many rookie racers, continuing to do so long after the formal SVRA program ceased. He also acted as an SVRA Race Group I and Group 8 representative for most of the years that program flourished. These Race Group Reps.  acted as a liaison between the organization and the official race groups. The program encouraged "getting to know the drivers you are racing with" and served to foster comradery and the group's interest in driver safety and car preparation in the heat of healthy competition.
In those leadership capacities and beyond, Ross also relished his role as a SVRA self-appointed social director. He joyed in hosting many Race Group parties and theme parties for all, such as the N/S Challenge Mint Julip gatherings, Halloween pumpkin Carving Contests, April Fools' Crash Test Dummy pranks, N/S Cook-off challenges (which was always no contest with Roper cooking his Southern specialties). Whether playing the part of General Robert E. Lee, Abe Lincoln, or a Southern Bell Spy at the SVRA North/ South Challenge, or a Beauty Pageant Contestant (wearing only Anglia Hub caps over the sensitive areas) at Palm Beach, he embodied "all-in" enthusiasm for fun and frolic at SVRA events.
His enthusiastic participation was not just reserved for the off track activities though. Besides his role as unofficial SVRA Cheerleader, Ross has been bountifully honored for his participation on the track as well.  He has received practically every award given by SVRA over the years such as The Spirit of SVRA Award, The Bob Fergus 'Big Fun' Award, the Amateur Mechanic of the Year, Group 1 and 8 Championships, the VIR Gold Cup, and Driver of the Year in 2002. Since becoming a member of the DOTY "Club", he has been active in continuing the Group's purpose and helping to administer its activities (after long – serving Pat Ryan turned the job over to him).
THE CLASS OF 2018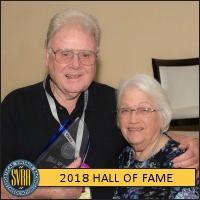 Gerry Sutterfield (with wife Nancy)
Our newest SVRA Hall of Fame inductee was the person responsible for giving life to the concept of vintage racing at Sebring prior to the creation of SVRA.
In early 1976, Gerry Sutterfield, a vintage race car collector and Porsche dealer from West Palm Beach, FL, was asked by Sebring Race Manager Reggie Smith to organize a "Historical Car Parade" prior to the 12 Hours of Sebring.  The parade of approximately 40 cars turned out to be hugely popular, prompting Smith to propose an actual race for the following year.   This would be the very first vintage car race at Sebring and it was organized by Mr. Gerry Sutterfield.  That first event was named "The Silver Anniversary Classic Kendall Motor Oil Trophy Event" in honor of Sebring's 25th anniversary.  The event featured two divisions in which Sutterfield also participated as a competitor.  He drove his 1953 Ferrari 166 Millie Miglia to a 10th place finish in the Pre-1960 division and he won the Historic Division driving his Gulf-Wyer Porsche 917.  To nobody's surprise, the more energized demonstration of historic race cars captivated all, and thus ensured a future for vintage racing at Sebring.
Following the 1977 Kendall race, Mr. Sutterfield, (citing business commitments) proposed that a local group led by Ford Heacock take over the organization of the "Kendall Vintage Grand Prix".  And as they say… "the rest is history."  SVRA was officially established in the summer of 1980 and Mr. Gerry Sutterfield was awarded membership Number 1.
There are very few men who have had such an impact this hobby we love.  During the formative years of SVRA he was a regular competitor but most of all he was a mentor and advisor who helped craft many of the rules and guidelines we still follow today.  As a race car collector and restorer, Gerry Sutterfield, has seen more important Porsche racing cars pass through his hands than virtually anyone outside of Stuttgart.  He's an international authority and walking encyclopedia of Porsche prototype racing cars from the 1960's.
Mr. Sutterfield's first taste of auto racing came in 1957 when he drove an MG TD in an SCCA hillclimb event in Bellefontaine, OH.  He proudly remembers finishing higher than last place.
In 1963 Gerry and his wife Nancy lived in the Chicago area where he was part of a group of Ferrari owners who felt there was need for a national Ferrari Club.  Gerry was a member of the original Ferrari Club of America board of directors and served as the club's third national president from 1969-1970.
From 1967 to 1972 Gerry served as Chief Technical Inspector at the Mid Ohio Race Track in Mansfield, OH where he handled inspections for Can Am, Trans Am and USRRC races as well as SCCA National and Regional events.
In 1972, Mr. Sutterfield purchased a Porsche Audi dealership in West Palm Beach, Florida and where he established close ties with the 12 Hours of Sebring.   These days he and Nancy are enjoying a rich life with family and grandchildren.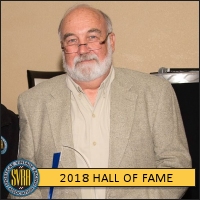 Mark Andrews
The first event for SVRA was held at Road Atlanta in the Fall of 1980 as a support race to the Can Am weekend.  Approximately 20 cars took part in that first event which was likely a good thing, because not only were the drivers rookies, the entire SVRA staff and track crew were also new on the job.  As Chief Steward, Mark Andrews, was learning on the fly to manage a field of excited newcomers to the emerging sport of vintage racing.  Like his wife, Jackie, Mark was working with a clean pallet in his role to develop the club's trackside procedures.  Tech inspection, driver meetings, pre-grid, flagging, officiating, timing & scoring were all under the purview of Mr. Mark Andrews.
The SVRA added events and grew quickly during the early 1980's.  With the growth in the number of events and competitors, the SVRA was faced the new challenge of driver behavior.  A Competition Committee was created to help Mark's team develop new rules for driver conduct.  With the club's veteran racers serving as advisors the 13/13 rule as established.  Mark still recalls (with some heartburn) having to invoke the 13/13 rule for the very first time – the offender was the guy restoring Mark's 1953 Jaguar.
Mark still savors many fond memories of the early years of SVRA.  Memories such as: Hosting an SVRA driving school with Brian Redman at Roebling Road, or having his rental car damaged by Sir Stirling Moss, or making sure Miles Collier was gridded last (per his request) or the sweet satisfaction of seeing a driver safely protected by a roll bar he had mandated.
SVRA racers are safer today because of the early efforts of people like Mark Andrews.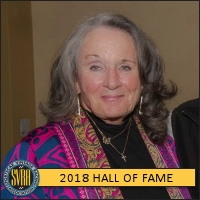 Jackie Andrews
SVRA was brought to life on the back porch of Jackie and Mark Andrews' home in the spring of 1980.  Ford Heacock and a group of local sports car enthusiasts felt the time had come to take the idea of vintage racing beyond Sebring.  A decision was made to create a membership based club which could host vintage racing events at other tracks around the southeast United States.  The new club would be called The Southeast Vintage Racing Assn.
Jackie quickly embraced the opportunity to become the club's first administrative officer and corporate secretary.  Starting with blank paper, Jackie helped invent processes for SVRA's event management needs such as: membership & dues, licensing of drivers, registration and credentials, track agreements, recruiting corner workers, hospitality, sponsors and marketing… to name a few.   Jackie ran her empire from a spare bedroom in Andrews' home with the help of a "first generation" Radio Shack Tandy computer with floppy disks.
What Jackie loved the most about the new club were the many wonderful people she came to know.  Throughout her years as SVRA's Registrar, it was Jackie's engaging personality which provided that vital "first impression" and built a friendly, welcoming reputation for the club.  We were all rookies in those days and Jackie's motherly attention to detail is what held the club together.