SVRA Heroes & Friends: Trans-Am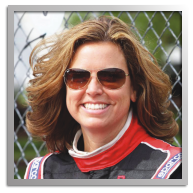 AMY RUMAN
Amy Ruman appeared as a panel speaker at the Legends of Trans Am banquet for the SVRA 2016 Sebring weekend. The 2015 Trans Am champion began her racing career in autocross in 1992 at age 18. She started wheel-to-wheel racing in 1995 through SCCA and that led to a Spec Racer Ford regional championship in 1999. Her advance to national SCCA competition with a GT-1 class Corvette groomed her to enter Trans Am in 2005. She continued SCCA GT-1, winning numerous races and became SCCA Northeast National Points Division Champion for three successive years starting in 2006. After several podium finishes she broke through to her first Trans Am race victory in 2011. She has been in the thick of the battle for the championship every year since 2012.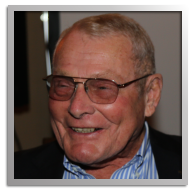 Bob Tullius
Bob Tullius served as grand marshal at the 2016 SVRA Sebring event. In a career spanning three decades he and the team he founded, Group 44, amassed an amazing record of more than 300 victories including three Trans Am championships, 21 Trans Am race wins, 14 SCCA national titles, 11 IMSA victories and picked off a GTP class win for Jaguar at the 24 Hours of Le Mans in 1985. Tullius founded Group 44 in 1965 with associates Brian Fuerstenau and Dick Gilmartin racing British Leyland cars. Eventually this led to a long association with Jaguar and sponsor Quaker State Motor Oil.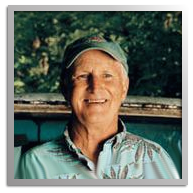 Elliott Forbes-Robinson
Elliott Forbes-Robinson occasionally races in SVRA events especially at Watkins Glen. He is an accomplished road racer as the 1982 Trans Am champion and part of the overall winning team at the 24 Hours of Daytona in 1997 and 1999. He also won the SR class at Daytona in 2000 and was second overall in 2005. He has career total of nine Trans Am victories. He has raced in IMSA competition, winning the 1987 Grand Prix of Miami with Geoff Brabham and the 2004 Porsche 250 at Barber Motorsports Park in 2004. Across five decades he amassed 55 victories at the professional in a wide range of series including: Super Vee, Formula Atlantic, Can-Am and class wins at the Pikes Peak Hill Climb in Legends Cars. He drove in 55 NASCAR Cup races over five years including the Daytona 500.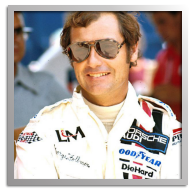 GEORGE FOLLMER
George Follmer has served in a number of ceremonial roles for the SVRA, including grand marshal for the 2016 Sonoma Historic Motorsports Festival. He also was a speaker at the banquet for the event at Sebring in 2016. Follmer, a three-time Indianapolis 500 starter, reigned as champion of both the Trans-Am and Can-Am series in 1972. Prior to that he was the 1965 SCCA United States Road Racing Champion and the 1970 SCCA Formula 5000 Continental Champion. Follmer drove in Formula One for the American-owned UOP Shadow team to score a podium finish in the 1973 Spanish Grand Prix. In 1974 he won an IROC race at Riverside and in 1969 won the Indy car race at Phoenix. He competed in NASCAR in 1974 to score three top-five finishes. After retiring he returned to compete at the 24 Hours of Le Mans in 1986 and his team earned a podium finish for Porsche.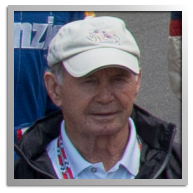 PARNELLI JONES
Parnelli Jones served as grand marshal at the 2014 Brickyard Invitational. The winner of the 1963 Indianapolis 500 Mile Race, Parnelli could have won the classic several times despite only competing seven years. Jones was a sure winner in 1962 and 1967 before mechanical maladies dashed his hopes. He broke the 150 MPH barrier at the great track and is revered as one of the storied Speedway's greatest ever. Inducted into no less than six auto racing halls of fame, Jones is well known for amazing diversity behind the wheel. He amassed an incredible number of wins across many forms of the sport. In addition to Indy cars he enjoyed tremendous success in sprint cars, midgets, off-road vehicles, sports cars and stock cars. His achievements in the glory days of Trans Am in the early 1970's at the wheel of a Boss 302 Mustang added to the legend of that brand.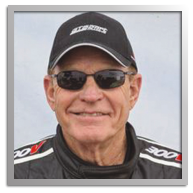 Jack Baldwin
Jack Baldwin has raced with SVRA with his 2008 Porsche Cayman. He was the 1992 Trans Am champion but also has outstanding accomplishments in SCCA, IMSA, Grand AM, ALMS, NASCAR and Pirelli World Challenge. He was invited to compete in the prestigious IROC series in 1993 and 1994. In 1984 Baldwin won the GTU class at both the 24 Hours of Daytona and the 12 Hours of Sebring. He picked up a second win at Sebring in 1997 driving the Hot Wheels Oldsmobile Aurora in the GTS-1 class. Across a career spanning nearly five decades beginning with SCCA regional championships in the early 1970's and the United States Formula Ford crown in 1972, Baldwin has amassed 5 championships, 39 professional race victories and over 250 podiums. Baldwin is best known as a Trans Am driver, especially the man at the wheel of the famous Hot Wheels Camaro.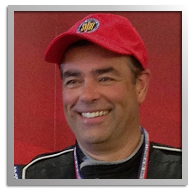 Paul Fix
Paul Fix, who has raced at various times with SVRA since 1992, became SVRA Group 11 national champion at COTA in 2013. He also raced with SVRA at Road America, Watkins Glen and at the Brickyard Invitational in 2014. Today he is one of the leading contenders for the top Trans Am title, finishing second to Amy Ruman in the 2015 championship and winning three races. He began racing Trans Am with his own team in 2000 but really came into contention after joining veteran Tony Ave's team in 2013. He was immediately successful, winning his first race at Lime Rock. Paul is the husband of Lauren Fix, known as "The Car Coach," a nationally recognized automotive expert and television personality. Lauren also races occasionally in SVRA and the two share a 2000 Jaguar XKR. The two also own and operate two businesses, Fix Motorsports and Classic Tube.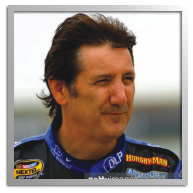 RON FELLOWS
Ron Fellows raced in Group 6 competition at the SVRA 2016 Sebring event. He is one of Trans-Am's most prolific winners with 20 overall victories. During a driving career beginning in the early 1980's he amassed an amazing record of championships and victories. Just some of his major accomplishments include 25 ALMS wins from 2000 through 2006 where he also won three consecutive GTS class driver's championships. He was the overall winner in the 24 Hours of Daytona in 2001 and brought home first-place GTS class trophies at the 24 Hours of Le Mans in 2001 and 2002. Referred to in the media as a "ringer," Ron was one of the drivers NASCAR teams brought to road courses because of his exceptional abilities in that discipline. He picked off four Nationwide series victories and two in trucks. Always a threat in his 25 Cup appearances he earned five top ten finishes including two as runner-up.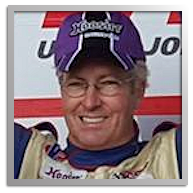 Simon Gregg
Simon Gregg raced in the 2016 Group 10 Amelia Island Gran Prix, winning both races held for the class during the weekend. He is currently the driver for Jim Derhaag Motorsports in the Trans Am series. He won that championship in 2012 after having joined the series in 1998. The five-time SCCA southeast division driving champion began racing full time with Grand-Am in 1994 and moved to what is now Pirelli World Challenge for the 1996 and '97 seasons. Since 2009 Gregg has never finished further back than fifth in the Trans Am championship – winning three races and numerous podium finishes. Gregg shares that between Trans Am, the Double Majors and driving Brian Redman's Targa "Sixty-Six," he runs 20 events annually. He drives his first racecar, a 1991 Camaro, in Redman's event. He is the son of International Motorsports Hall of Fame and Motorsports Hall of Fame legendary driver Peter Gregg.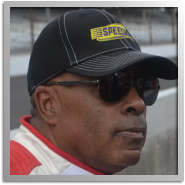 WILLY T. RIBBS
Willy T. Ribbs has raced in every Brickyard Invitational "Indy Legends" Pro-Am race. He has served in other capacities at SVRA events, such as a dinner speaker at Sebring (2016) and grand marshal for Portland (2017). The first black driver to qualify for the Indianapolis 500, Ribbs started the race in 1991 and 1993. He was also the first black driver to test for a Formula One team, getting that opportunity in 1986 with Bernie Ecclestone, who owned the Brabham team at the time. Ribbs also competed briefly at the top level of NASCAR as well as in their truck series. He was Trans Am's most prolific winner across three seasons, 1983 through 1985, when he scored 18 of his 19 career-total victories, including 13 for Jack Roush-prepared Mercury-Ford Capris. He was series rookie-of-the year in 1983, winning five times and more than any other driver. After becoming Trans Am's all-time money winner Ribbs moved to Dan Gurney's IMSA Toyota team for two years and picked off 10 overall victories.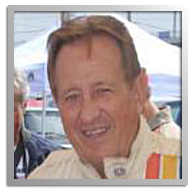 Tony Adamowicz
The late Tony Adamowicz raced in numerous SVRA events including the inaugural Brickyard Invitational where he drove the same Formula 5000 Eagle he piloted to the 1969 SCCA Continental Championship. Adamowicz drove a wide variety of cars in different series through his career including Trans Am, Can Am, Formula 5000 and an attempt to qualify for the 1970 Indianapolis 500. Officials mistakenly flashed the yellow light during his first of four laps to qualify at Indy and he slowed. They then signaled him to continue the run. He accelerated to a speed to easily qualify in the final three circuits. The average of the four, however, was too slow and then officials disqualified his car. In 1971 Adamowicz finished second in the 24 Hours of Daytona and third at Le Mans. He won the 1981 IMSA GTU championship as well 1982 and 1983 GTO championships. He retired from professional racing in 1989.