2020 Savannah Speed Classic
October 22 - 25, 2020 | Grand Prize of America - Hutchinson Island, GA
Savannah – not Watkins Glen is the birthplace of Grand Prix racing in America. In 1908 the unpaved roads of the city hosted the American Grand Prize. Three other races were held in 1910 and two in 1911; one for the Grand Prix and one a Vanderbilt Cup Race. In 1997 an Indy Lights race there brought out 30,000 spectators that watched Helio Castroneves take home a win.
Featured Marque: Corvair
Featured Marques race for free, upon taking the green flag for the Sunday Feature Race. The race celebration includes a marque paddock, Hero Cards with photo and car background, plus the marque will be highlighted on the event posters and programs. Featured Marque entries can run in the standard SVRA run groups on Friday and Saturday, as well as race in the 30-minute feature race on Sunday.
Grand Prize of America
| | |
| --- | --- |
| Location: | Hutchinson Island, GA |
| Length: | 1.965 miles |
| Turns: | 10 |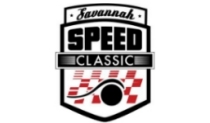 Contacts
Eligibility Contact: Rick Parent – rick@svra.com
Licensing Contact: Alex Miller – alex@svra.com
Vendor Sales/Car Show: Toni Cumbess – tc@speedtour.net
Event Information Contact: Kathy Swinford – kathy@svra.com
Media/Press Contact: Mark Dill – mark@svra.com