2022 The Ridge SpeedTour
June 10 - 12, 2022 | The Ridge Motorsports Park - Shelton, WA
"Patience is something you admire in the driver behind you." – Mac McCleary
SVRA is excited to return to The Ridge Motorsports Park. All SVRA race groups are invited and BMW is the featured marque for 2022.
The Ridge blends natural features and 300 feet of elevation changes into a fascinating 2.47-mile, 16-turn road course. Wait till you experience the 50-foot plunge reminiscent of The Corkscrew at Laguna Seca! Opened in 2012 and designed by Steve Crawford—who also created Thunderhill Raceway—The Ridge offers high-speed straights, long sweeping turns, tight corners and an exciting "blind over crest!"
Join us for SVRA's second-annual race weekend at this modern venue that's sure to become one of your favorites!
Ridge Provisional Race Schedule
Supplemental Event Information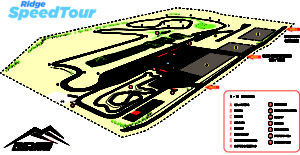 Contacts
Eligibility Contact: Rob Elson – rob@svra.com
Licensing Contact: Alex Miller – alex@svra.com
Vendor Sales/Car Show: Toni Strollo – tc@svra.com
Event Information Contact: Kathy Swinford – kathy@svra.com
PR Contact: Ashleigh Aungst – pr@parellamotorsports.com
Photo/Media Credentials: [Request Credentials] Pam Shatraw – pam@svra.com