Luxury Timepiece Now Coveted Recognition For VROC Champions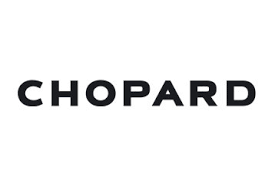 Southlake, TX (May 30, 2019) – Sportscar Vintage Racing Association (SVRA) today announced that Chopard, the Swiss artisan of luxury timepieces, is now the "Official Watch of SVRA." Chopard celebrates the precious moments of accomplished men and women around the world and is a highly appropriate recognition for SVRA's growing Vintage Race of Champions (VROC) charity pro-am series that includes noteworthy drivers such as Mike Skinner, Geoff Brabham, and Willy T. Ribbs. The watch will also be available for purchase for SVRA members.
"We are tremendously honored to have the exceptional Chopard global brand as a partner," said SVRA CEO Tony Parella. "Luxury timepieces have long been associated with motorsports achievement and we think it is a wonderful and meaningful prize for the four professional and amateur champions in the VROC championship. We also will have some set aside to honor others excelling in other aspects of SVRA."
Chopard has a strong history of involvement in motorsport. Since 1988, Chopard has been the historic partner and official timekeeper of the Mille Miglia legendary classic car event. The company has an enduring and fruitful relationship with Porsche Motorsport. Together they celebrated two-time Le Mans 24 champion Timo Bernhard's record-setting run at the legendary Nurburgring road course in Germany last year. Since 2002, Chopard has served as sponsor and official timekeeper at the prestigious Grand Prix De Monaco Historique.
"We have a long history of supporting historic motorsport in Europe," said Jean-Baptist Maillard, Managing Director of USA and Canada at Chopard. "We are extremely impressed with the growth of SVRA in America. It is a perfect platform for reaching distinguished American men and women who understand our culture of celebrating precious moments and appreciate that watches and jewelry are a perpetual extension of the joy they take in life."
Today, Chopard employs more than 2,000 people worldwide. It is independent and highly vertically integrated, controlling the entire process from design to distribution through 15 subsidiaries, 1,200 points of sale and more than 160 dedicated boutiques. Over 50 different crafts are practiced in three manufacturing sites with a strong emphasis on in-house training and transmission. The company is highly recognized for Haute Joaillerie creations such as its Red Carpet Collection, Green Carpet Collection, and the exceptional Garden of Kalahari Collection. Chopard has also built its reputation on iconic collections of watch and jewelry like "Happy Diamonds," "Happy Sport" and "Mille Miglia."
"Exceptional timepieces have a long history of supporting motorsport," said Le Mans 24 Hour Champion Geoff Brabham. "With the VROC series taking a higher profile, Chopard's involvement is a big statement."
"I appreciate vintage racing for its more relaxed culture and friendly competition that will never change. This announcement illustrates the prestige of the VROC championship," said NASCAR champion Mike Skinner. "It's more evidence SVRA is a force in American motorsport."
"I've been saying for years now that SVRA is the NFL of American vintage racing," said Willy T. Ribbs, the first black driver to qualify for the Indy 500. "I'll be very direct about this – I want one on my wrist."
Chopard joins other top-brand companies on the growing list of SVRA sponsors that include Jaguar, Land Rover, Merrill Lynch, NetJets, Sunoco, and Avis. SVRA's nationwide platform is at the heart of the organization's growth strategy. It is combined with the significant participation of legendary professional drivers and leveraging the high net worth demographic in the paddock for sponsorship attraction. This provides three pillars for business expansion. Company officials report consistent annual triple-digit growth since 2012.