Corvette and MG Celebrations Headline One of SVRA's Biggest Events of the Year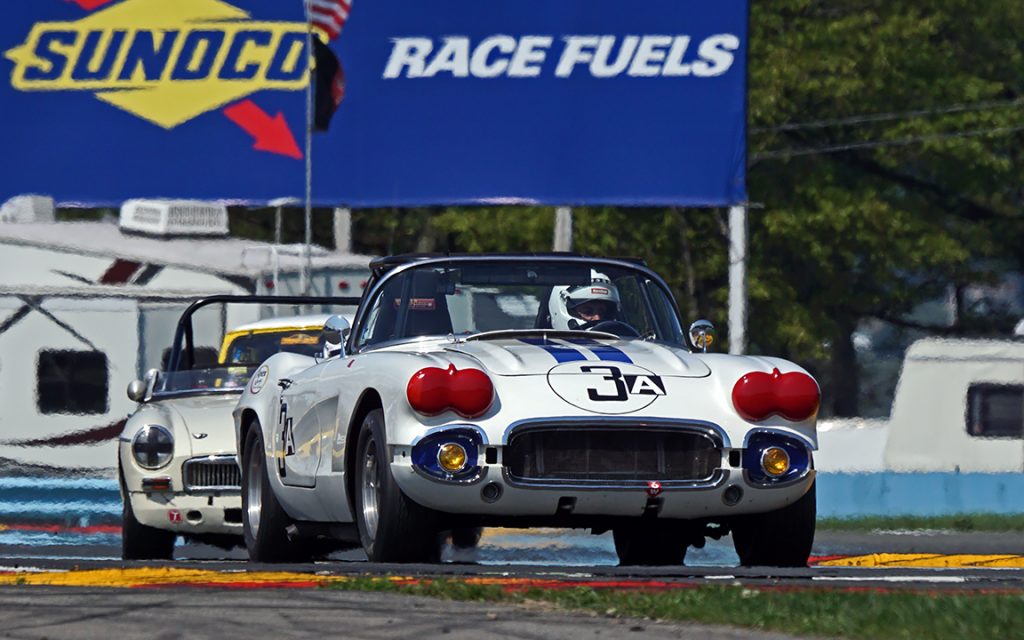 WATKINS GLEN, N.Y. (September 7, 2023) – Sportscar Vintage Racing Association (SVRA) returns to Watkins Glen International for the action-packed Hilliard U.S. Vintage Grand Prix, September 7-10. One of the longest-standing and most popular events on SVRA's calendar, the event remains a must-do event for racers from across the country. Returning to the birthplace of North American road racing, this Grand Prix weekend is a true celebration of motorsport's past, along with the cars and people who have made it what it is today.
"We're thrilled to be back in Watkins Glen this weekend," commented Tony Parella. "We're expecting 300 cars to race, and there will be even more on display in Saturday's sold-out car show. With Corvette turning 70 and MG's 100th birthday, we're having a big celebration this weekend. I can't wait to have all the competitors and spectators join us at The Glen."
Corvettes and MGs will take center stage at this year's Hilliard U.S. Vintage Grand Prix as the featured marque of the annual Governor's Cup and Collier Cup, respectively. With both cars commemorating milestone anniversaries, racers are traveling far and wide to participate in these celebration races at the iconic Watkins Glen International.
In total, cars from eight decades of automotive history will take to the track throughout the weekend. Fans can expect racing from not only SVRA, but also the highly-competitive Trans Am Series presented by Pirelli, Big Machine Vodka SPIKED Coolers TA2 Series and International GT. With testing on Wednesday and Thursday, fans will not want to miss Friday's Grand Prix Festival in downtown Watkins Glen when the vintage cars take to the original road course for a reenactment of the very first street races to take place in Watkins Glen. Qualifying on Saturday morning will give way to the NetJet feature races on Saturday afternoon, while Sunday will feature the Dick Mooney Memorial Race, Collier Cup, Governor's Cup, as well as the final feature races of the weekend. In all, the annual tradition proves to be a "can't miss" event for competitors and spectators alike.
Tickets for the weekend are available at the gate or online at TheGlen.com. Additionally, fans at home will be able to watch this weekend's live stream coverage with select races airing both Saturday and Sunday on SpeedTourTV's YouTube channel.