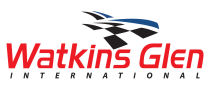 Watkins Glen International President Michael Printup announced that the historic track will conduct a repaving project starting in August of 2015. For the 2015 season, the SVRA US Vintage Grand Prix will be moved off its traditional September weekend and be held July 23-26th. The event will be run on the famous Watkins Glen short course. The SVRA US Vintage Grand Prix at Watkins Glen continues to grow in popularity with a variety of historic vehicles competing at this legendary road course circuit and been an integral part of The Glen's schedule for the last 28 years.
"This is a significant project for Watkins Glen International, our competitors, fans and track rental customers," Printup stated. "The repaving project is a tremendous undertaking and next summer is the right time to begin this project and prepare The Glen for the future."
"SVRA's great racing traditions at The Glen will certainly benefit from this project" said Tony Parella President and CEO of SVRA. "SVRA will be delivering the same great US Vintage Grand Prix race weekend, only for this coming year, it will be on the short course and in July."
Other race weekend details are being confirmed and will be released shortly.