2019 Brickyard Vintage Racing Invitational Featuring the VROC Charity Pro Am
August 1 - 4, 2019 | Indianapolis Motor Speedway - Indianapolis, IN
World-class vintage racing returns to the Indianapolis Motor Speedway for SVRA's Brickyard Vintage Racing Invitational. Some of the world's finest vintage racing machines will take to the track, some of which date as far back as Pre-WWI. An incredible collection of race cars will be showcased, including Bugatti, Lotus, Corvette, Ferrari, Jaguar, Aston Martin and Alfa Romeo. Formula Fords are being honored with a featured Marque Reunion and race. The Trans-Am Series will be a part of this race weekend.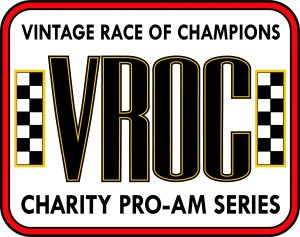 The Vintage Race of Champions Charity Pro-Am (VROC) race that pairs veteran Indy, NASCAR, F.1, IMSA and Trans Am drivers with amateur racing partners driving Corvettes, Camaros and Mustangs in a 50-minute race on the Indianapolis Motor Speedway – road course. The VROC race raises funds for the Morgan Adams Foundation.
SVRA will host the Hagerty Cars & Caffeine car show on the IMS grounds with hundreds of street and performance cars expected. Numerous special events are being planned for the event and will soon be announced.
OFFICIAL RACE SCHEDULE Rev. 7/25/19
Test Day Schedule
2019 IMS GOLF CART PACKET
2019 Salopek THIRD PARTY GOLF CAR RENTAL AGREEMENT
2019 Operations
2019 Grid Access and Return to Paddock
2019 Staging and Load In
2019 Generic Facility Map with Locations marked
Contacts
Eligibility Contact: Rick Parent – rick@svra.com
Licensing Contact: Alex Miller – alex@svra.com
Vendor Sales/Car Show Contact: Toni Cumbess – tc@svra.com
Event Information Contact: Kathy Swinford – kathy@svra.com
Media/Press Contact: Pam Shatraw – pam@svra.com